Analogy of Tag Management Elements
Here is the simplest way to understand elements of Google Tag Manager. The below mentioned image shows that how you can correlate elements of GTM with real life object for better understanding.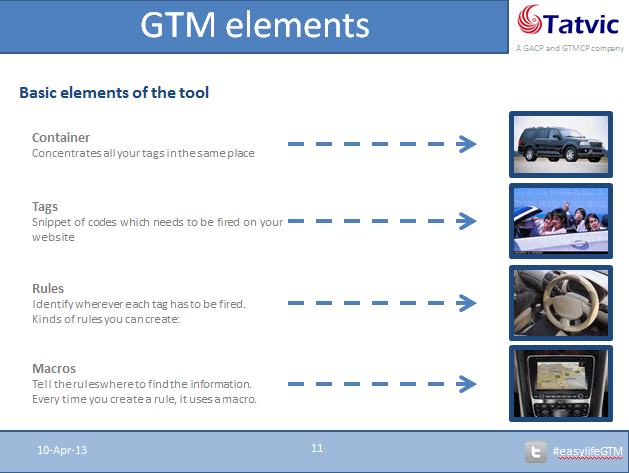 You may also want to have a look at the explanation that has been given during our webinar:
The following two tabs change content below.
Yaman Patel
Yaman Patel is a Technical Analyst along with being an enthusiastic Customer Success Manager at Tatvic. He is one of the proud pioneers of Tatvic's dataLayer automation tool(DLAT). He is keen on learning business intelligence technologies.HE loves to travel and explore new places.
Latest posts by Yaman Patel (see all)